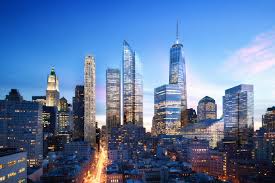 Otis Elevator has just introduced BIMCreate™, an online tool that architects can use to create customized 3D building plans. The tool was developed as a complimentary add-in for Revit® building information modeling (BIM) software.
By using BIMCreate™, architects can design a precise Revit® file for a project, rather than selecting from templates. BIMCreate™ can read building heights from the architect's model, which can save the user time and improve the accuracy of important dimensions. Architects can make decisions on key components of elevators, such as hoistway walls, pit depths, and overhead requirements.
Building information modeling is the use of technology to help architects create 3D models of buildings. This helps them see how their designs will function and catch any problems before building begins. BIM is used in planning for elevators and escalators, as well as other aspects of the design process.
With BIM software, it is easy for architects to create building plans that include elevators and escalators. They can compare a variety of elevator designs, capacities, and travel options to choose the best equipment and features for the building.
By creating detailed models using BIM software, architects can detect problems early in the design process so they can be addressed while the building is still in the planning stage. This reduces errors, omissions, and change orders; improves quality; and keeps costs within budget.
Demand for BIM has been increasing in recent years as more architects have come to rely on the software for assistance in designing buildings. The number of software models has been increasing, and they have become more detailed and flexible, making them valuable tools for architects and building planners.