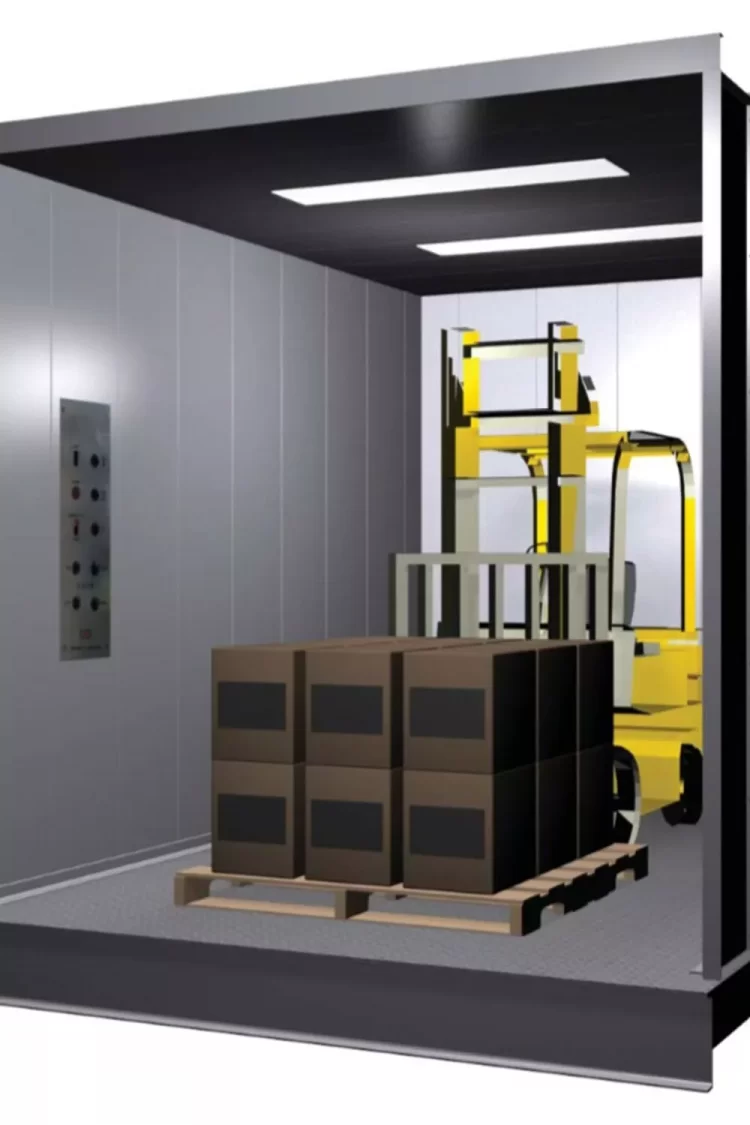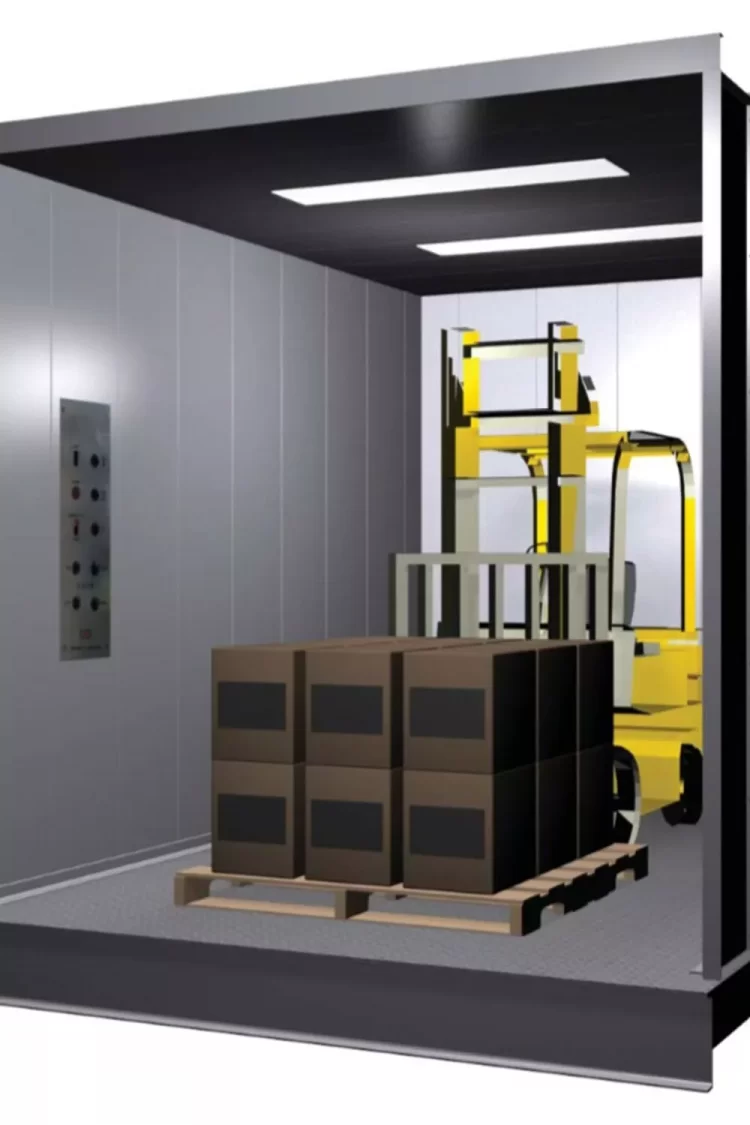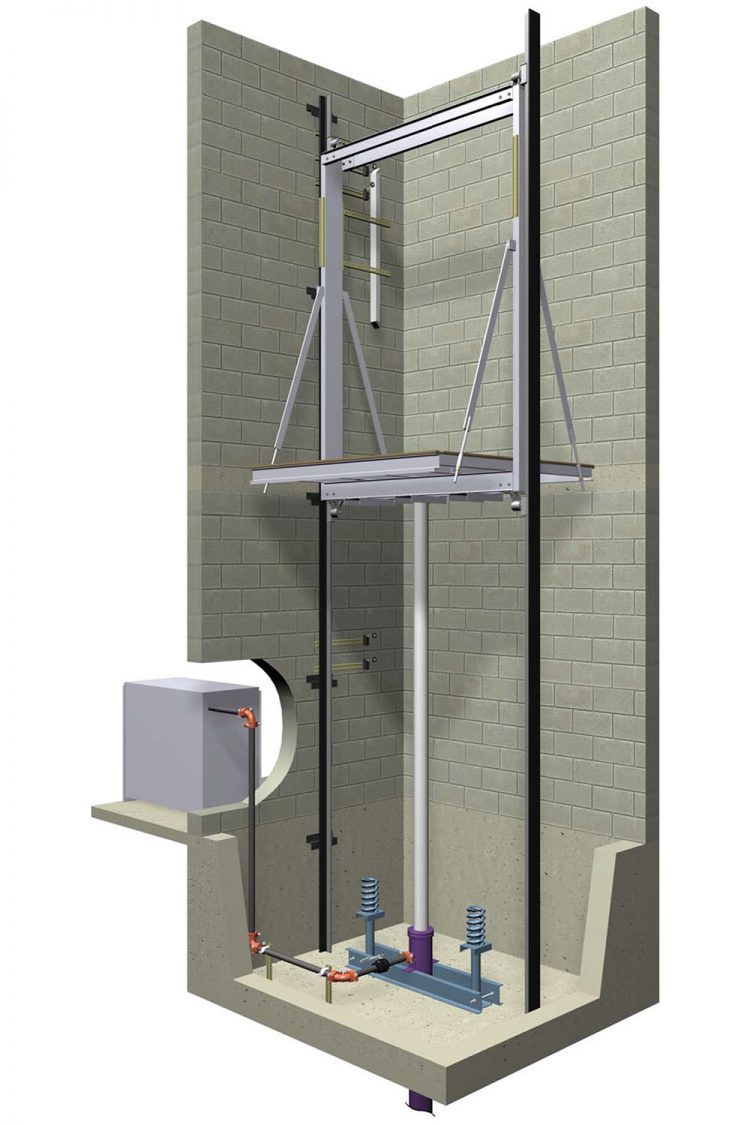 Freight In-Ground Hydraulic
In-Ground Hydraulic Freight/Cargo Lift
Nationwide Lifts is happy to be the #1 nationwide provider of popular residential and commercial elevators, such as this hydraulic freight elevator. We offer an extensive range of commercial lifts that are sure to be perfect for your business! If you would like to purchase a hydraulic cargo lift or any other type of specialty commercial elevator online, we have you covered.
At Nationwide Lifts, we are proud to provide our customers with the best commercial freight elevators on the market. Our top-of-the-line hydraulic freight elevator is a great large-capacity lift for any business. In addition to this hydraulic cargo lift, we also offer many other hydraulic options, such as a LULA (limited-use-limited-application) lift, a holeless hydraulic passenger elevator, a passenger in-ground hydraulic, and a vertical wheelchair lift.
For our Freight In-Ground Hydraulic Elevator, the jack is located directly under the platform, in the ground. The jack is protected from the ground using a PVC liner.
Pros:
This is the ideal drive means for high-capacity applications.
Economical for the capacity
Cons:
The jack is located underground, and oil contamination is possible, although rare. A PVC liner provides protection between the cylinder and soil.
Drilling a jack hole can be expensive, depending upon the ground conditions.
Important Info:
Requires drilling a hole for the hydraulic jack
Requires a four-foot-deep pit or greater
Typical capacity of 4,000 to 15.000 pounds; larger capacity available
So why should you choose Nationwide Lifts over other elevator businesses in the industry? Studies have shown that consistent elevator maintenance is critical to the health and safety of your passengers, so it is not something that should be overlooked. Additionally, in order to prevent dangerous falls and workplace accidents, it is important that only qualified maintenance workers are used to work on elevators. In addition to our wide range of products, we are also able to offer elevator maintenance and modernization services. We have everything you need to update an existing elevator or upgrade to a newer, more efficient model.
If you are unsure which elevator to buy, please give us a call to speak to one of our knowledgeable representatives or request a free quote! For a closer look at our other products available for sale, you can also contact us today for a free catalog.
Learn More: Commercial Freight and Cargo Lifts