Home Elevator Guide
Why should I own an elevator for home use?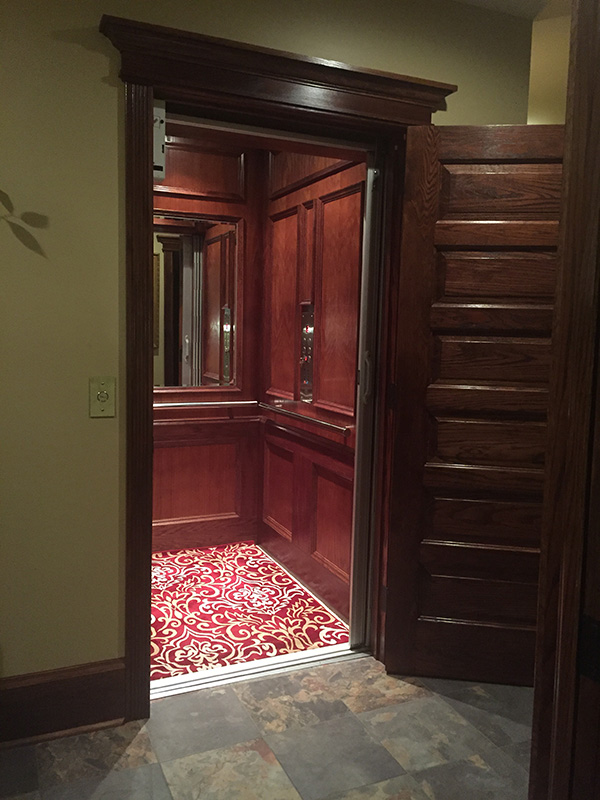 There are many reasons for a person to choose to install an elevator. House values increase when an elevator is installed, so homeowners can view this addition as an investment. If you can't see the immediate benefits of installing an elevator for house resale value, then consider the future. If you plan to remain in your home as you age, an elevator will be much less physically taxing than a set of stairs and will free you from the risk of falls. Home elevators are essential to people with mobility limitations or those who use a wheelchair, but the functionality of elevators can be useful to anyone. A home elevator can help a person move bulky items between floors. Besides convenience and safety, some people are simply drawn to the style element that elevators introduce. Even though home elevators are now more affordable than ever, they are still viewed as a luxury item that will add a touch of elegance to a home.
What are the common types of elevator in a house?
Nationwide Lifts carries a large selection of cable, hydraulic, and pneumatic elevators. The type of elevator that will best suit your needs depends on the space required and your preferences. These elevators can have many different types of doors, like sliding, glass panels, or swinging doors. Your residential elevator could have the outer appearance of a closet door or a stylish, rounded glass design.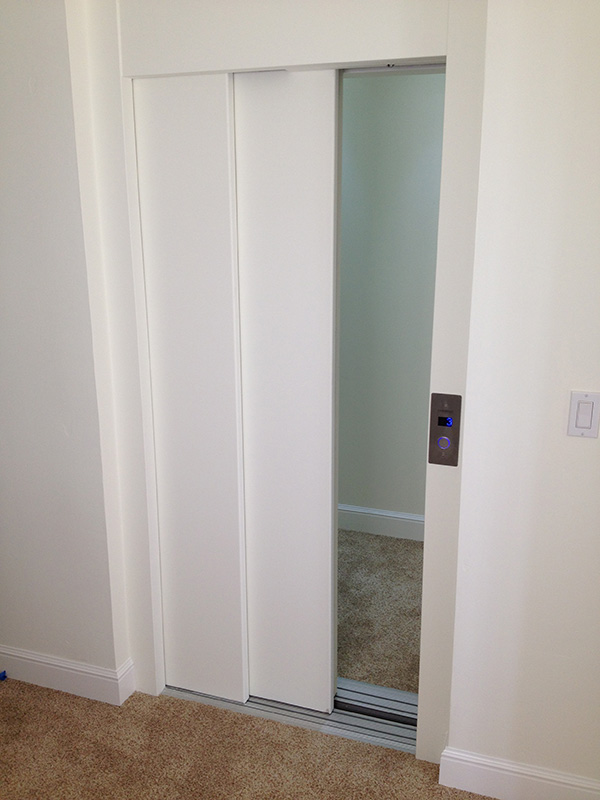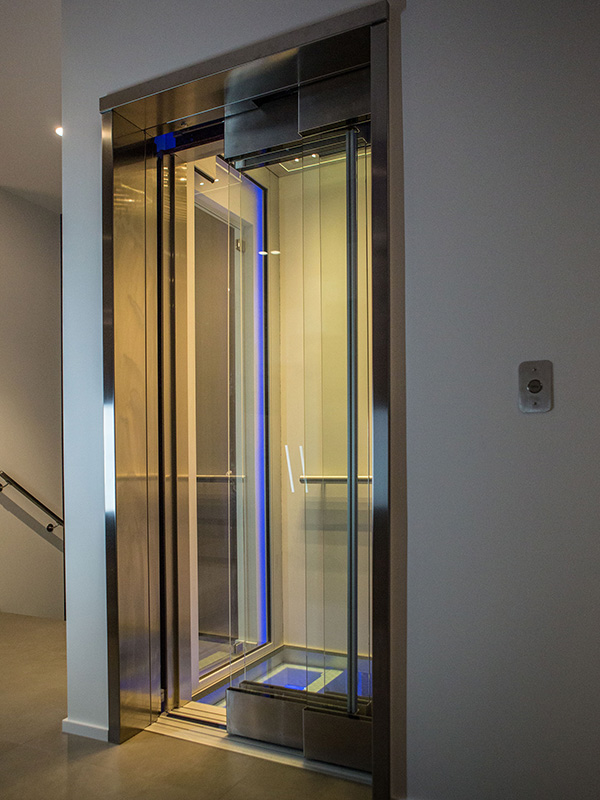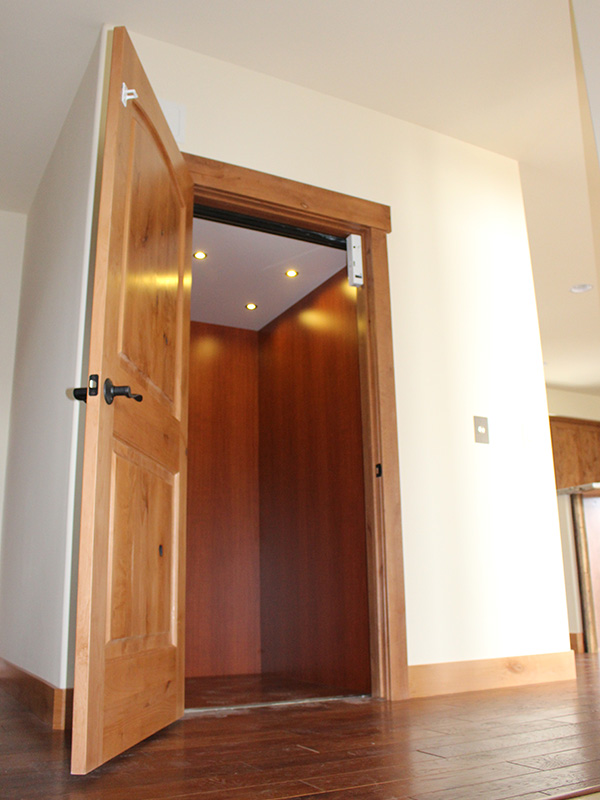 We also sell several styles of lift that can help those who use wheelchairs travel between levels. Vertical platform lifts carry people in a vertical space separate from the stairs. Inclined platform lifts travel along the contour of the stairs.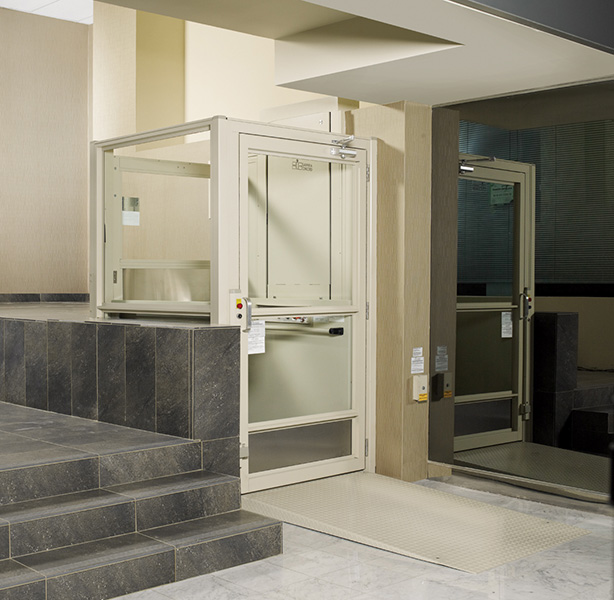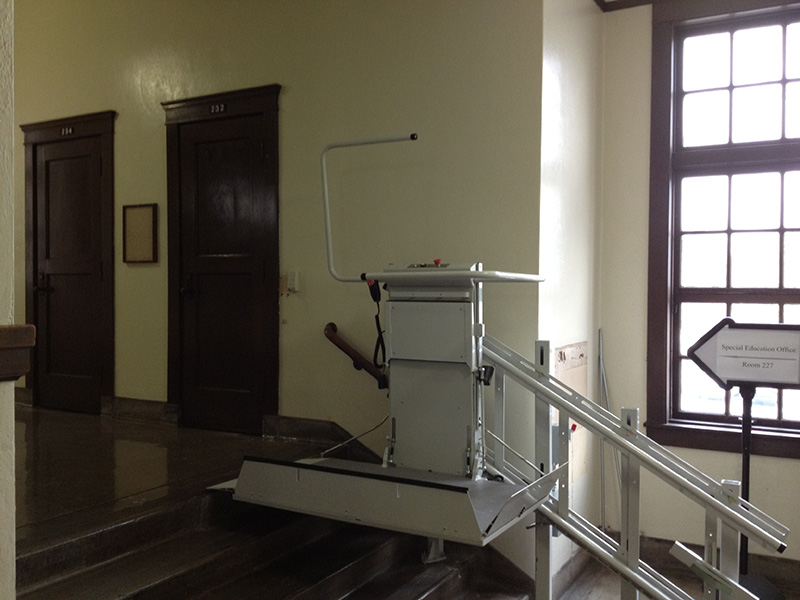 Which elevator will best fit my home?
This depends on your needs and the layout of your house. For those who need their elevator to take up a smaller amount of space, pneumatic elevators are generally the best options. Their sleek, tubular structure is an economical use of space, and glass elevators are an attractive addition to the home. For the minimum use of space, consider a shaft-less elevator. Our Shaft-Less Trio model can even accommodate wheelchairs.
Hydraulic elevators require space for a hydraulic pump and reservoir. The elevator itself has an overall larger capacity for passengers than other types and allows for a convenient entrance and exit in a wheelchair. The elevators can be discreet, with the outer appearance of a closet door.
Cable elevators have similar dimensions and capacity as a hydraulic elevator, but they don't require space for a machine room.
Are home elevators safe?
When home elevators are properly maintained and installed, yes, they are very safe. As years have gone by, home elevator technology has advanced to greatly improve the safety of home elevators.
Installation of an Elevator: House Calls from Professional Elevator Mechanics
Will Nationwide Lifts install my elevator for home use?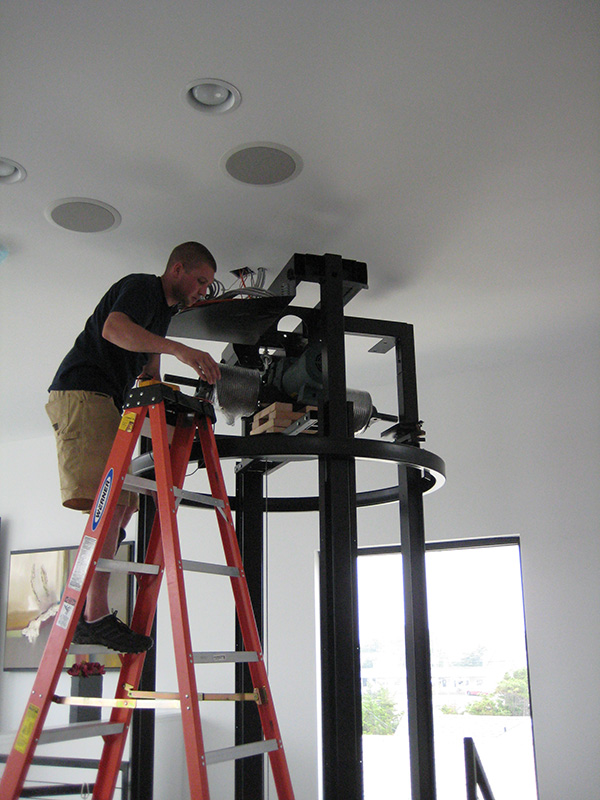 Yes, Nationwide Lifts installs all products that we sell: We do not sell equipment without installation. We want to make sure that your elevator is safe and ready for long-lasting use, which means that professionally trained mechanics must install your elevator. Contact us to learn more about installation pricing, which will vary based on the location and complexity of the project. Standard home elevator installations usually take between three and five days to complete.
What is ADA compliance?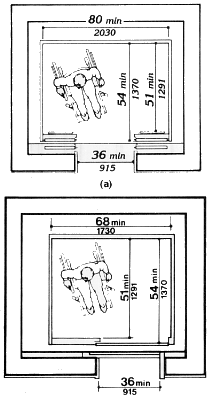 ADA stands for the Americans With Disabilities Act. This legislation established standards that increase accessibility for those who have a disability. In order to satisfy these standards, elevators need to have a self-leveling mechanism to make sure wheelchairs can easily roll in and out. Call buttons should be at a height appropriate for wheelchair users, and the car dimensions must be large enough to accommodate the chair.
Will my elevator meet ADA standards?
Yes: When you purchase an elevator from Nationwide Lifts, we will make sure that elevator complies with ADA standards. Our customer service team can help you choose the right model for your needs.
Elevator Maintenance
Why do elevators need maintenance?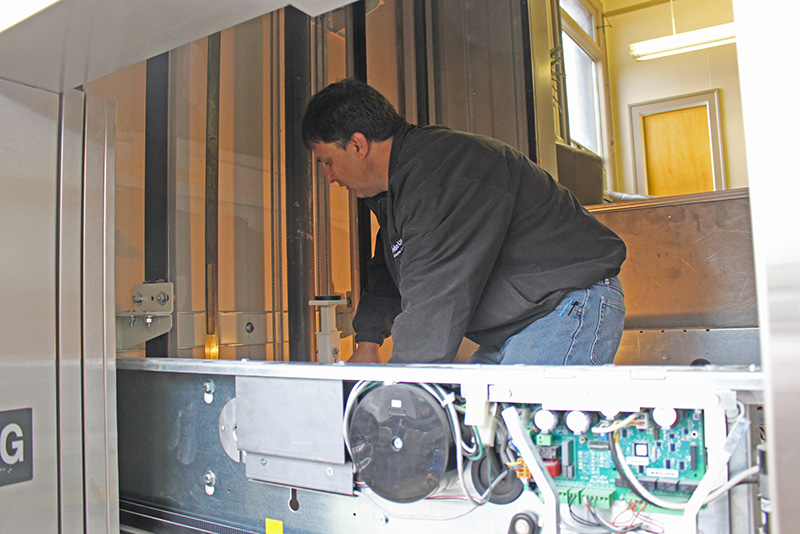 As you can imagine, elevators get a lot of use. Just like any other machine that's frequently run, your elevator will endure mechanical and electrical wear and tear. Regular maintenance will keep an elevator running effectively and, most importantly, safely. Maintenance checks identify potential problems and ultimately save money on repair bills.
What services does Nationwide Lifts offer?
Nationwide Lifts offers installation, repairs, and elevator modernization. You can contact us to learn more about these elevator services.
What is elevator modernization?
Elevator modernization is the process of altering an old elevator so that it complies with modern safety codes and standards. Newer elevator models are safer, faster, and more efficient. We can modernize your old elevator and make the adjustments needed to meet these standards.
Warranty Information
When does the warranty begin?
Our products have a product warranty and a labor warranty. When the product is shipped from the factory, the product warranty begins. The labor warranty begins on the day the installation is finished. Except in the event of an emergency, warranty service calls will be performed during regular working hours.
What does the warranty cover?
The warranty we offer covers repair or replacement of parts that fail because of defective material or workmanship. Nationwide Lifts has the edge over the competition when it comes to the lengths of our warranties, which can extend up to 10 years.
What areas aren't covered by the warranty?
The warranty does not cover cosmetic issues and malfunctions. Cosmetic issues include the usual wear and tear, stained paint and panels, broken glass, and damaged upholstery and trim. Malfunctions are issues caused by vandalism, misuse, overloading, or weather conditions.