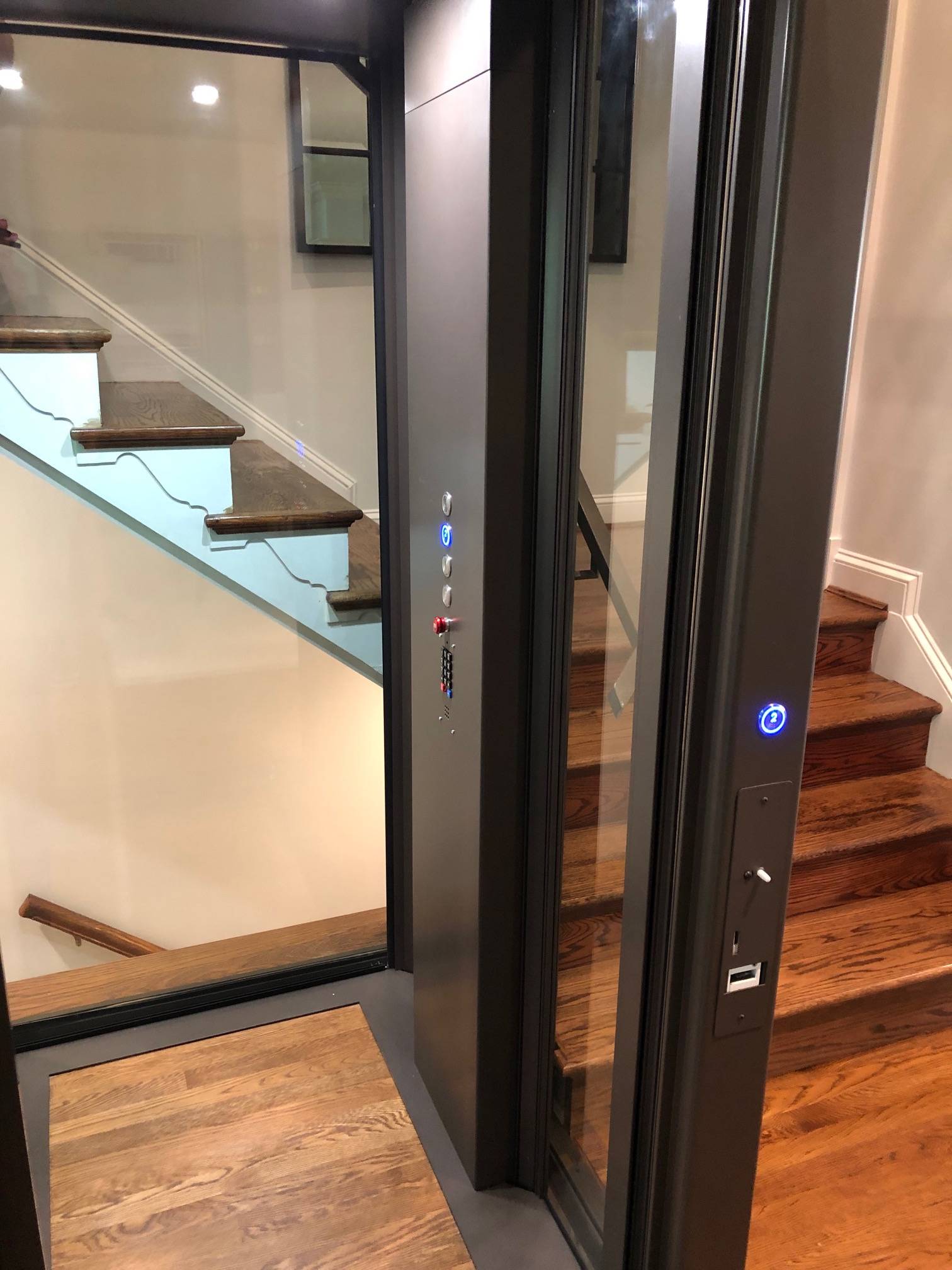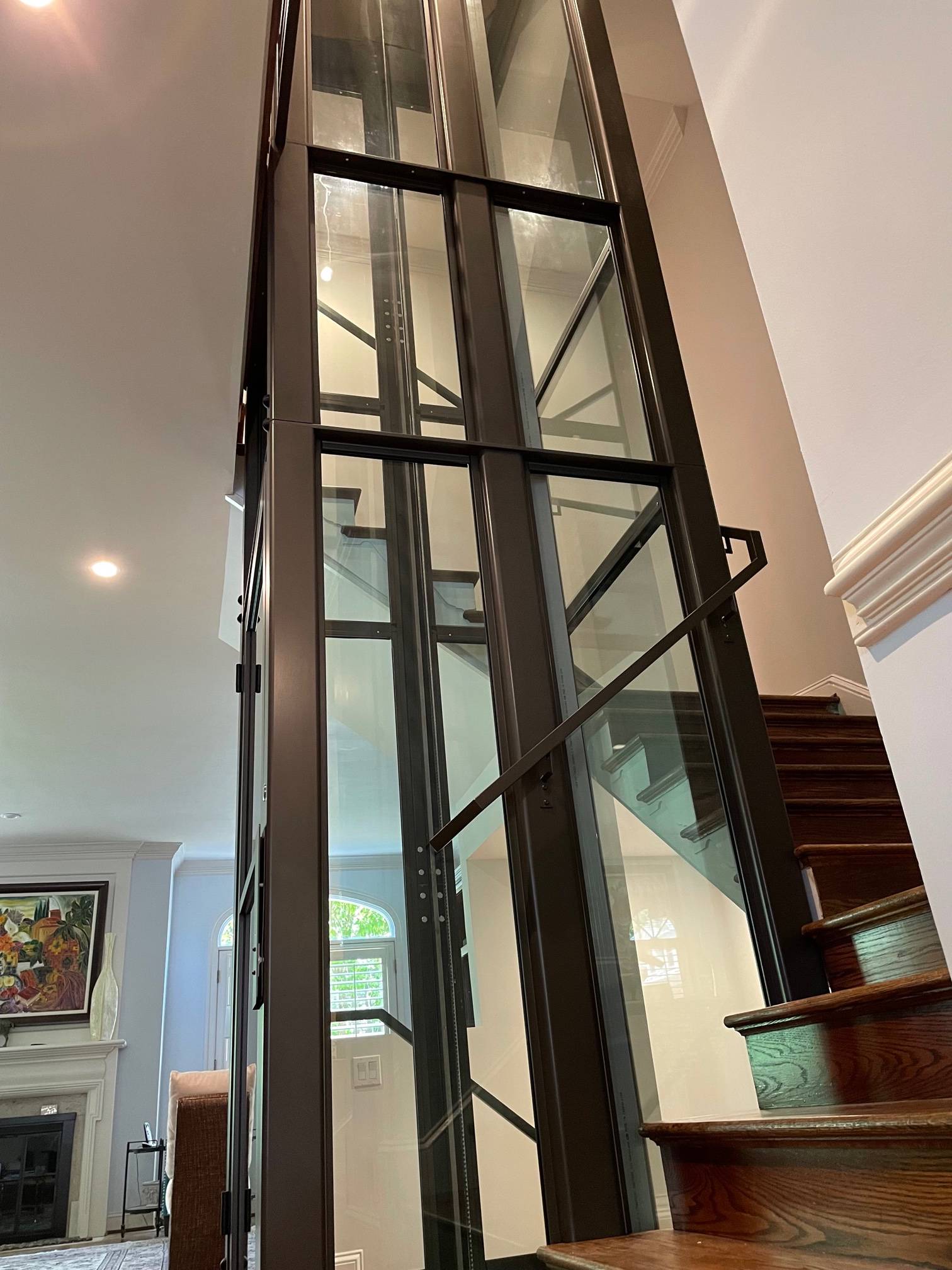 Custom Glass Elevator
Glass Elevator – Customized to Fit
Artisan Elevator: The Artisan Elevator is customized to fit the size and shape of your project. This is ideal for fitting within an open staircase. The elevator will be manufactured to match the exact footprint of the space available. It can be square, rectangular, trapezoidal, or completely custom.
This elevator is available with acrylic or true-glass panels. Expanded metal or mesh can be added as well. The frame can be powder coated to any of ten standard colors. Custom powder coat colors are also available.
The Artisan elevator is typically sized to accommodate wheelchairs with 15 sqft of floor space and carry 1000 lbs. When code allows, the Artisan can provide 18 sqft of floor space and carry 1400 lbs. If there is a tight space requirement, the Artisan is also a great solution. It can fit in footprints as narrow as 28" (the small footprints may not accommodate a wheelchair).
Features of this round glass elevator:
· Available with acrylic or true glass panels
· Ideal for wrap-around stairs, through floors, or attached to a balcony
· Smooth, quiet drive system works well in high-end homes
· Customizable to any size or shape
· Travels up to six stops and 50 feet
· Seamlessly integrates with existing construction or can complement a wide variety of new construction
· Meets ASME safety codes
If you need further information on the Artisan Elevator, please contact us with any questions and our customer service team will help you make the right choice before you buy. Contact us to get started today!