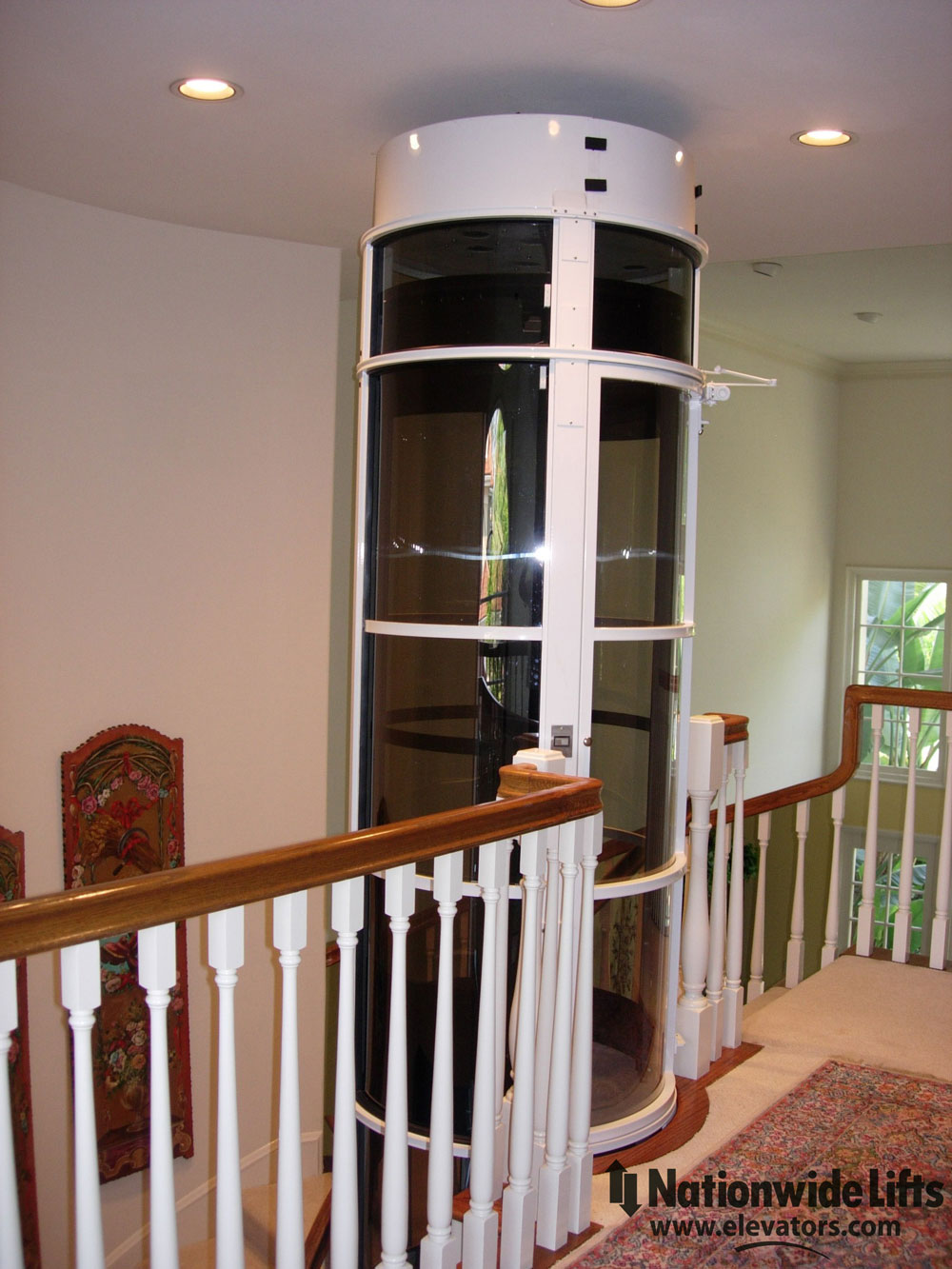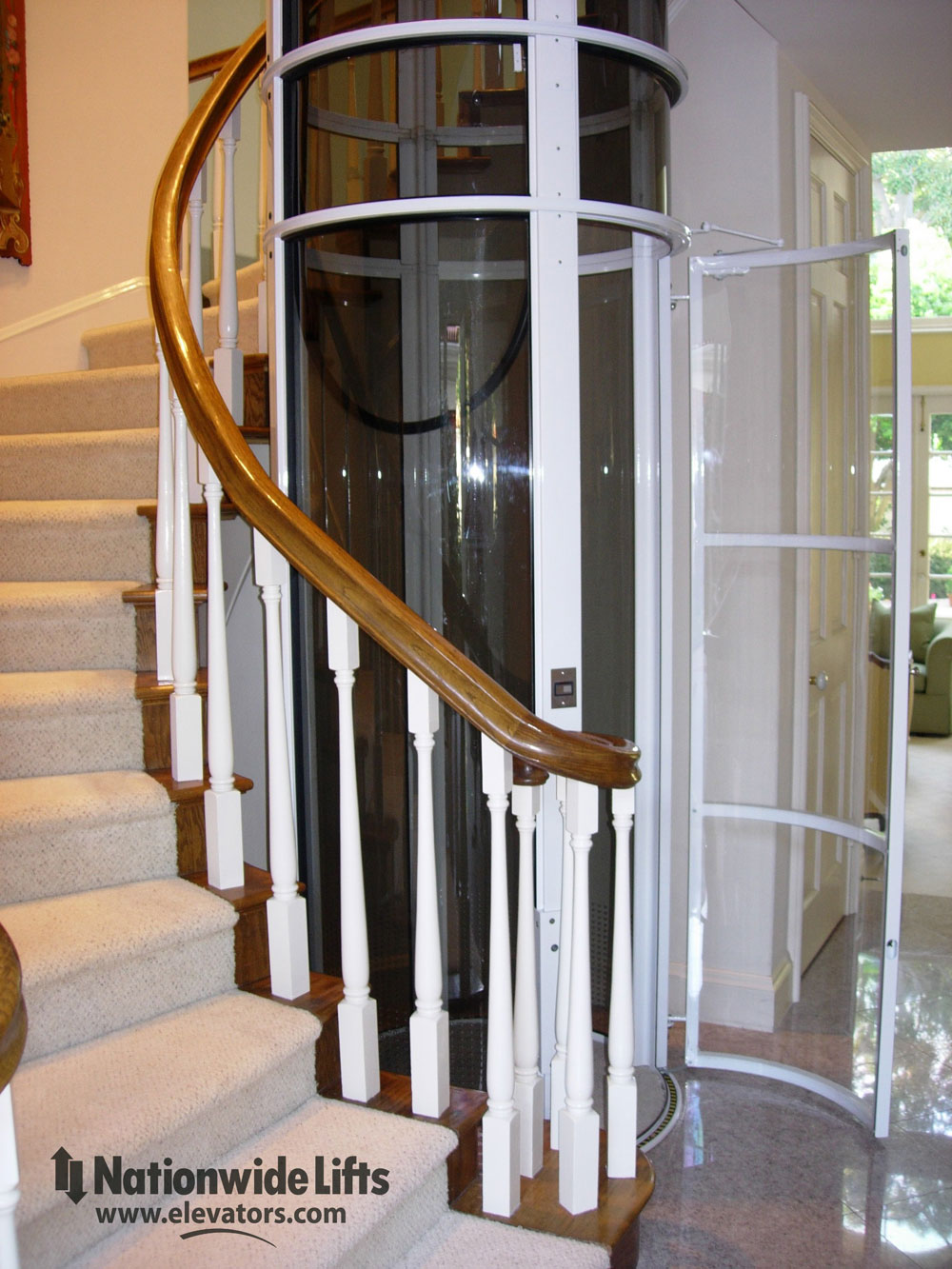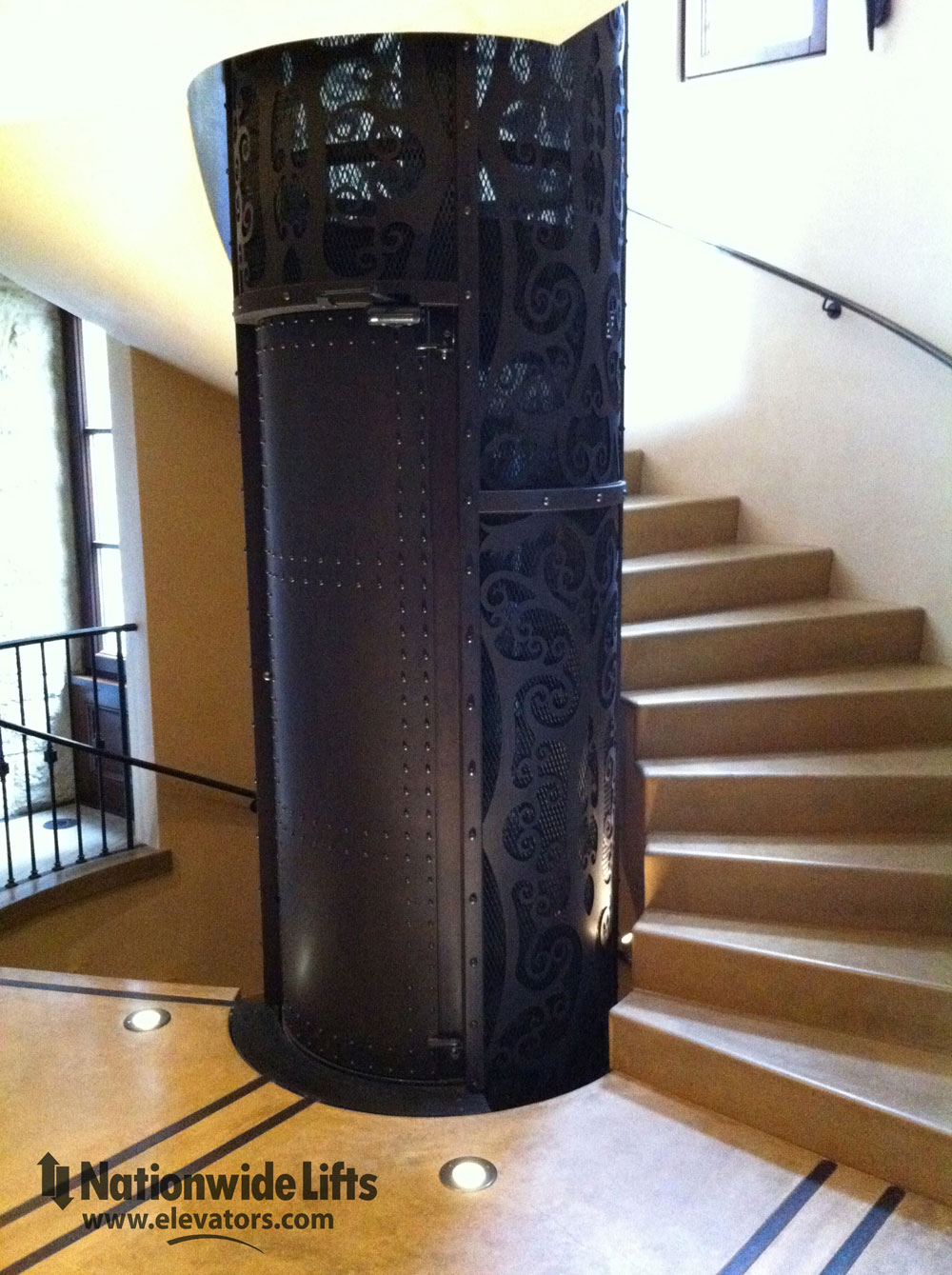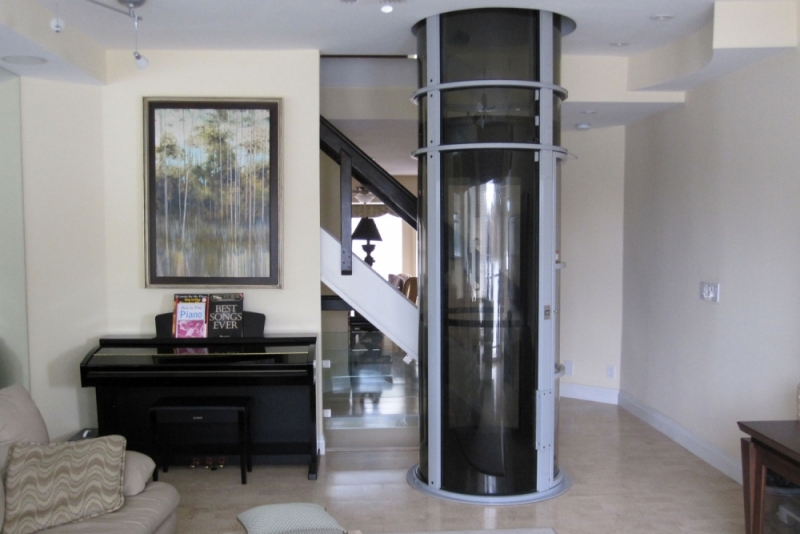 Pneumatic Elevator
Pneumatic Vacuum Elevators
At Nationwide Lifts, we offer a wide variety of commercial and residential elevators for sale, including sleek, futuristic-looking pneumatic vacuum elevators. We've made it easy for you to research and purchase pneumatic elevators by providing an array of popular models here. Find out why the Vision 350, Vision 450, and Vision 550 vacuum elevators earn rave reviews from our customers, then buy one of our quality pneumatic elevators and see for yourself! Request a free catalog for more information about our products, or get a free quote for your vacuum elevator cost to facilitate a smooth ride to the pinnacle of personal lift luxury.
Vision 350: The Vision 350 pneumatic vacuum elevator will fit just about anywhere in your home. The small 30-inch diameter makes it an easy addition to any home and a very affordable buy compared to other vacuum elevators on the market. This elevator is intended for residential use only and fits one person. It comes standard with tinted polycarbonate panels.
Fits well with wrap-around stairs, through a floor, or attaching to a balcony
Capacity of 350 pounds
Interior size of approximately 20 inches in diameter
Travel speed is 30 feet per minute
Travels up to four stops and 35 feet
Vision 450: The Vision 450 pneumatic vacuum elevator is the most popular vacuum elevator available for purchase. The size is ideal for one person but will snugly fit a second person. This elevator is intended for residential use.
Fits well with wrap-around stairs, through a floor, or attaching to a balcony
Capacity of 450 pounds
Interior size of these pneumatic vacuum elevators is approximately 32 inches in diameter
Travel speed is 30 feet per minute
Travels up to four stops and 35 feet
Vision 550: The Vision 550 is the wheelchair-accessible version of a vacuum elevator. These vacuum elevators are ideal for those using assistive devices or who have mobility impairments. A generous weight capacity and interior diameter accommodates large or heavy assistive equipment, like power wheelchairs.
Fits well with wrap-around stairs, through a floor, or attaching to a balcony
Capacity of 525 pounds
Interior size of approximately 43 inches in diameter
Travel speed is 30 feet per minute
Travels up to four stops and 35 feet
How It Works
How Does a Pneumatic Elevator Work?
Pneumatic vacuum elevators have an airtight seal built into the top of the cab. The shaft of a pneumatic elevator features hidden turbines situated at the top of the hoistway, and the powerful turbines have the important job of removing air from the hoistway to move the cab upward. Removing the air creates a vacuum, which is strong enough to lift the cab up. When it's time to move the cab back down again, special electronic valves slowly return air to the hoistway in a controlled process, allowing the cab to move downward. These valves have the precision necessary to stop the cab at the exact location desired.
The controls will allow the cab to stop at a middle landing or continue to the top. When the cab arrives at a landing, it travels a few inches above the landing and sets mechanical brakes. The cab then lowers onto the brakes. When the cab is stationary at a landing, it is mechanically set and not relying on air pressure.
While the pneumatic elevator cab is moving up or down, the occupant of the cab enjoys a full 360-degree view of the surroundings outside of the elevator.
How Much Does a Vacuum Pneumatic Elevator Cost?
Typically, your pneumatic vacuum elevator cost will be somewhere between $30,000 and $50,000; this cost can vary greatly based on both the specific model of lift you choose and the physical constraints of your space, which can have a significant impact on the cost of vacuum elevator installation. But when buying a pneumatic vacuum elevator, price shouldn't dissuade you, as this can often be the most economical lift option. At Nationwide Lifts, we pride ourselves on making our high-quality products as affordable as possible; get a free quote to see for yourself how reasonable the pneumatic elevator price can be!
Why Choose a Pneumatic Elevator?
Pneumatic elevators can be a functional and affordable accessibility solution for residences. Anyone with mobility issues that make climbing stairs difficult might consider installing an elevator, and while wheelchair lifts are one common solution, many people find that the best choice is one of our pneumatic elevators. But cost is only one of the reasons why people might decide to install a pneumatic vacuum elevator in their space.
If the idea of installing a large, bulky elevator in a home or office sounds like a bad plan, our pneumatic elevators might be the right choice for you. Pneumatic elevators provide state-of-the-art technology with a sleek design, enabling you to fit them into virtually any type of space. Imagine a pneumatic elevator made of glass that is small enough to fit anywhere. The smallest glass elevator has an interior cab diameter of about 20 inches. If your space allows, you can also get this elevator in sizes up to 43 inches in diameter. Larger elevators can accommodate two people or even a wheelchair.
We're Here to Help
Nationwide Lifts is a leader in the elevator industry with a wide range of innovative products that solve specific needs. To learn more about our models, request our free catalog, which includes all of the specifications and details you might need. Once you narrow down your choices and decide on a pneumatic vacuum elevator, tube elevator cost details are easy to get: Just contact us by phone or fill out our online price quote request form to get a free quote on a pneumatic elevator. Cost will no longer be a concern once you learn about our reasonable prices!
And not only are our products easy to afford, but they're easy to purchase, too: We'll help you through the entire process of selecting the best solution for your space, whether you need information on a dumbwaiter or a pneumatic elevator, price quotes for a wheelchair lift or for repairs, or advice on which type of elevator would fit well in your home. After you have the elevator installed in your home or business, we are also able to assist with ongoing maintenance to keep the unit running safely and efficiently. Call us today for answers to all of your questions!
Residential Elevators & Lifts
Elevator Servicing & Education
More Products
[wpv-view name="view-for-pages-related-products-residential"]