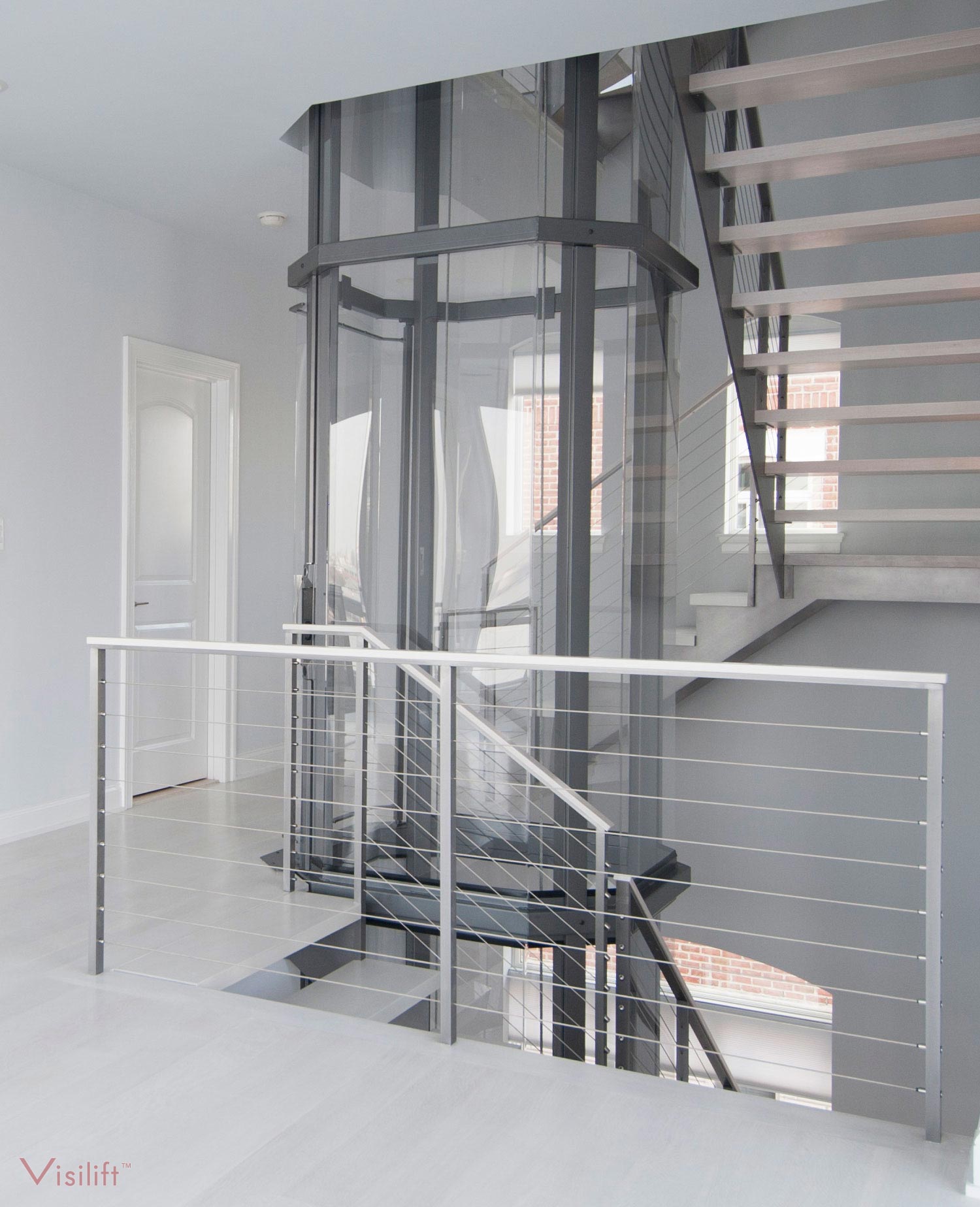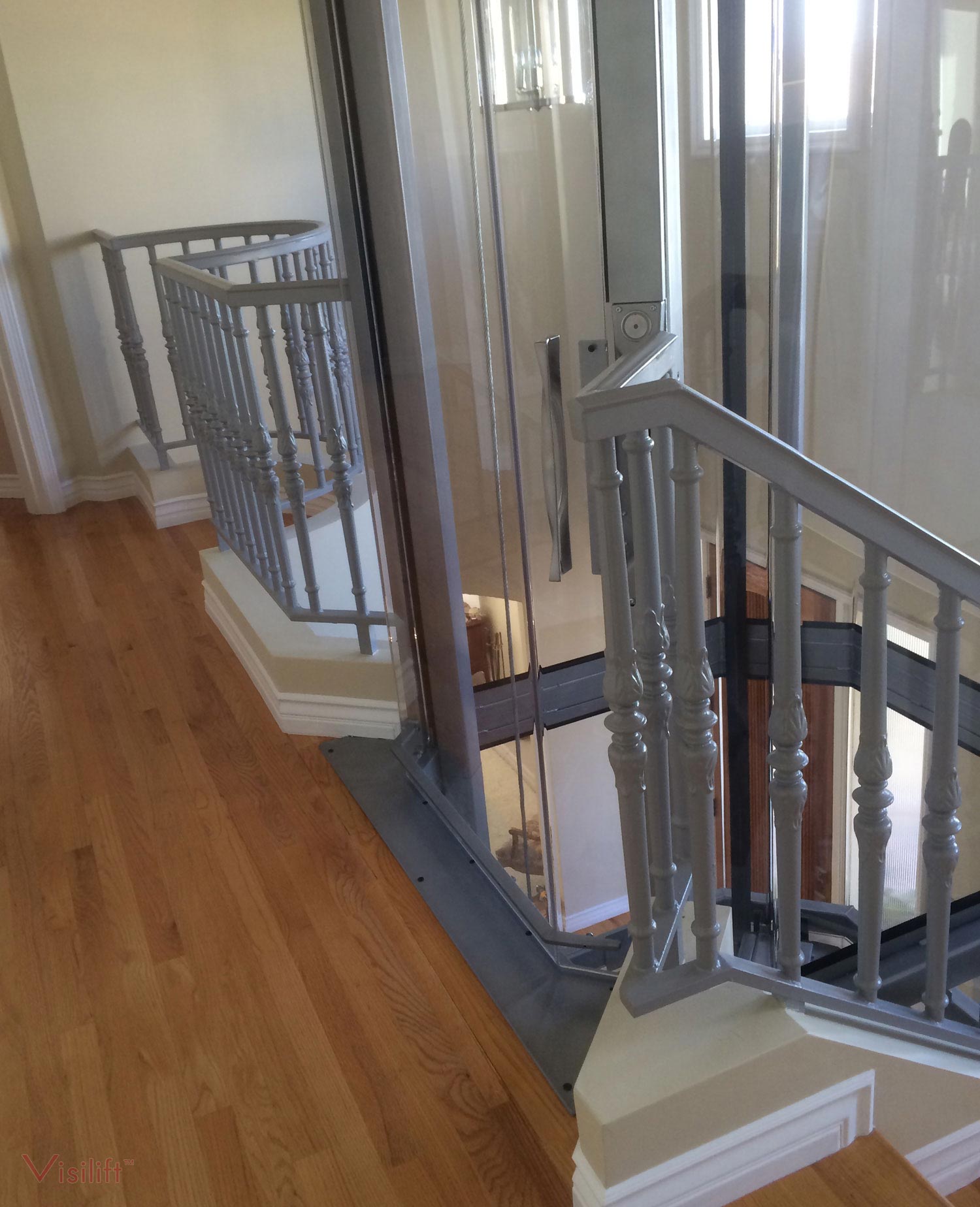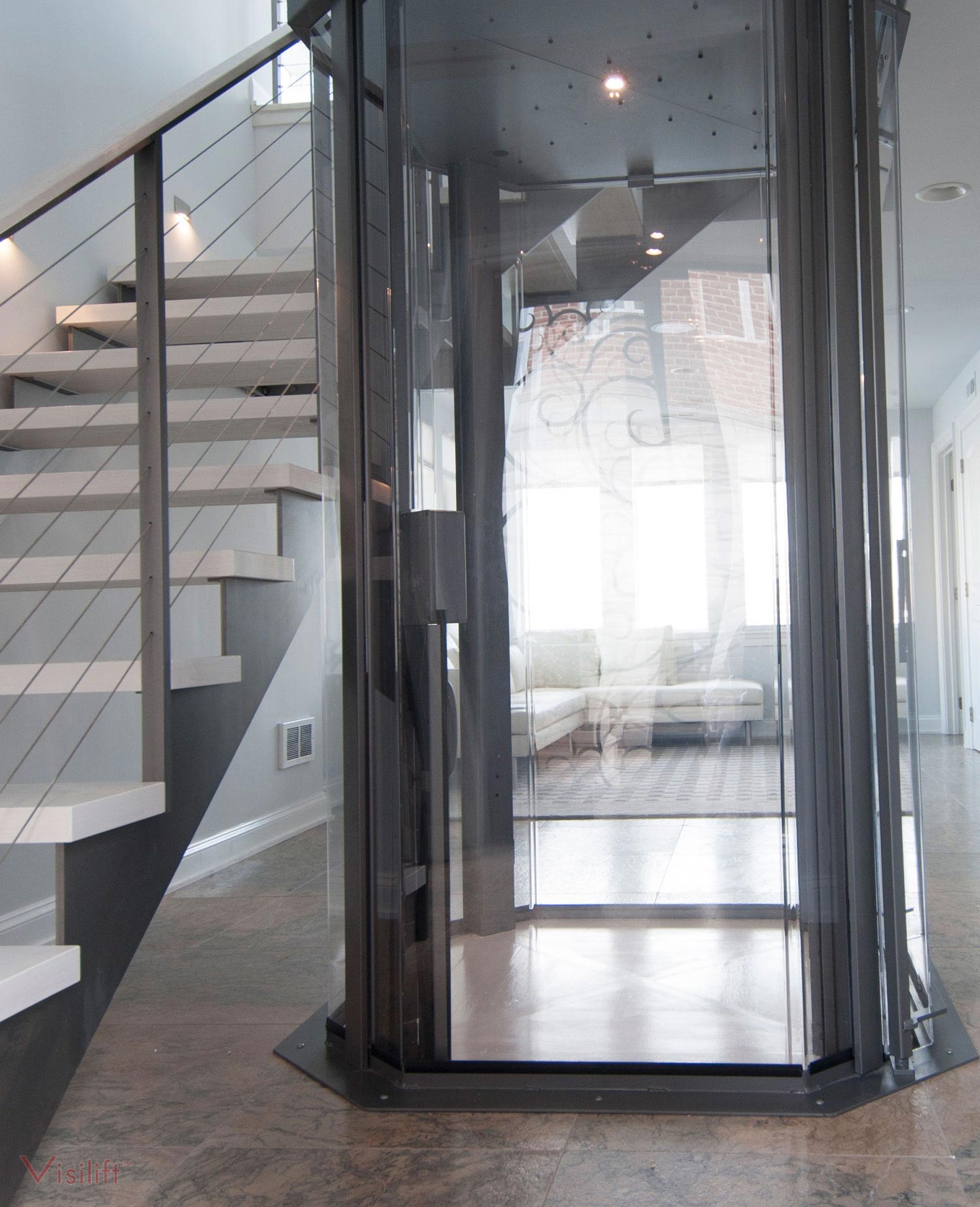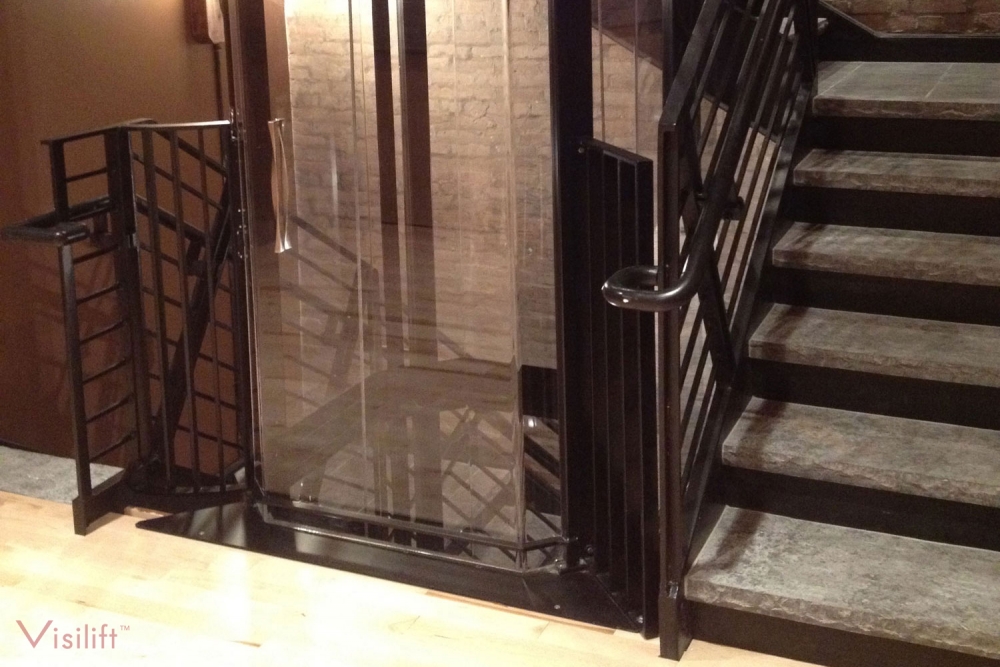 Glass Cable Elevator – Octagonal
VisiliftTM Octagonal: The VisiliftTM glass elevator has an integrated shaft with a very unique shape. The columns of the hoistway also act as the guide rails. The design of this cable-driven elevator allows for 360 degree views with no visible machinery.
Standard unit has polycarbonate panels. Upgrade to silica glass panels is available.
Fits well with wrap-around stairs, through a hole in floor, or attaching to balcony.
Octagonal shape is unlike most any other elevator.
Interior cab size of approximately 42" x 42" will accommodate a wheelchair.
Travels up to 5 stops and 50 ft.
How It Works
Specs-BIMs-Drawings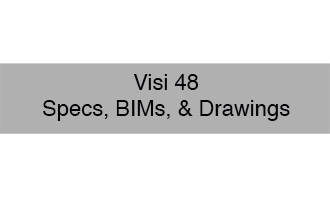 Elevator Servicing & Education
More Products
[wpv-view name="view-for-pages-related-products-residential"]