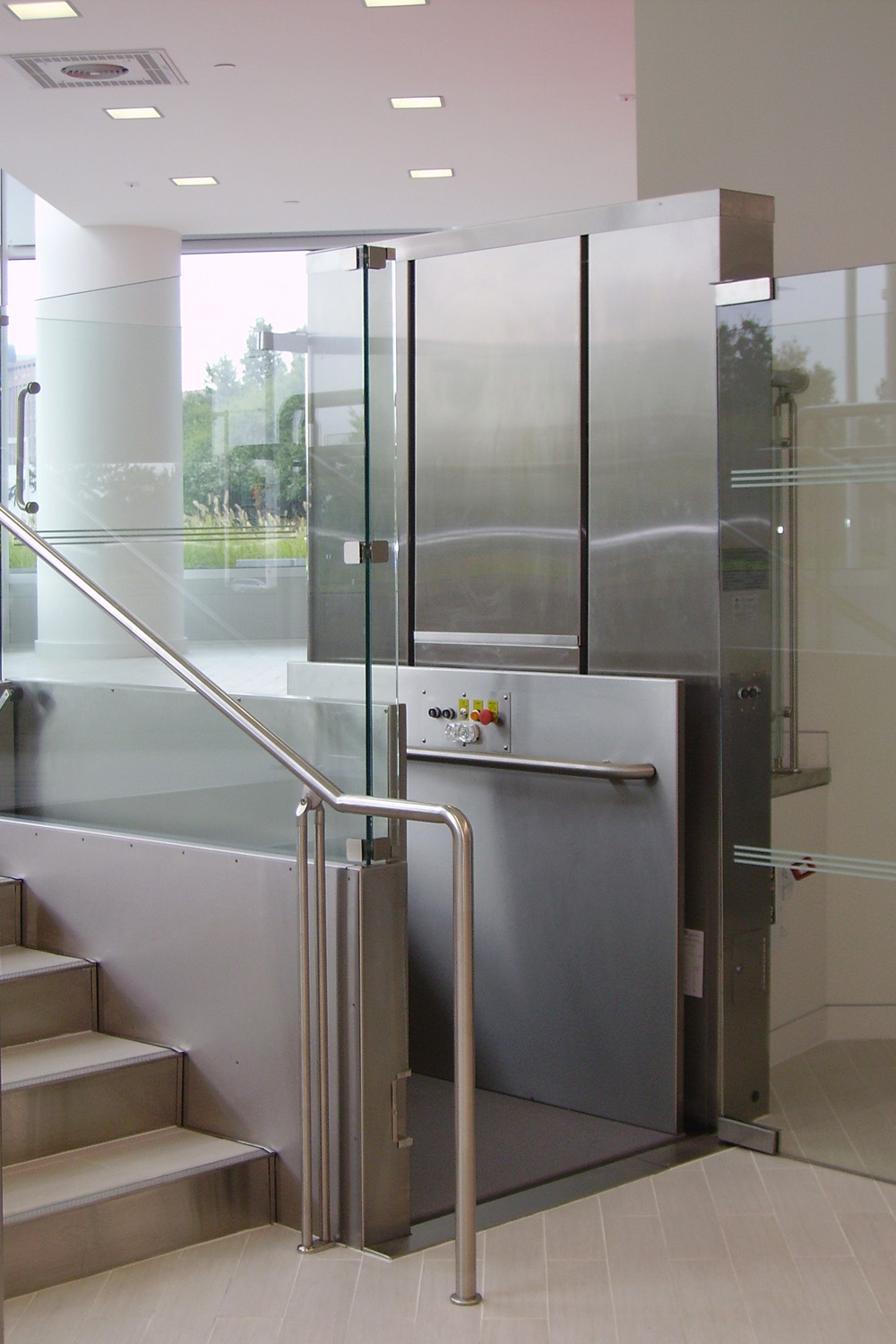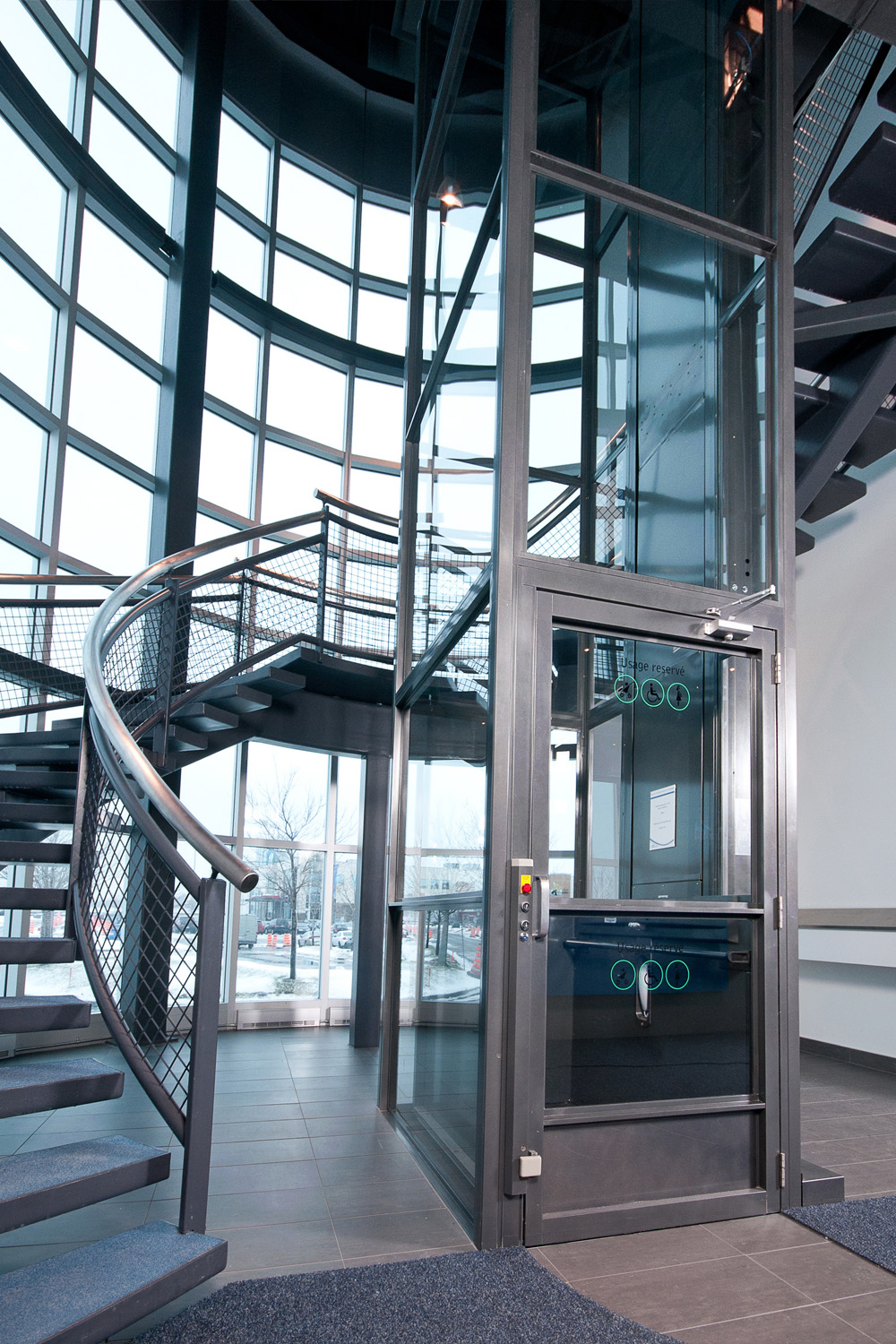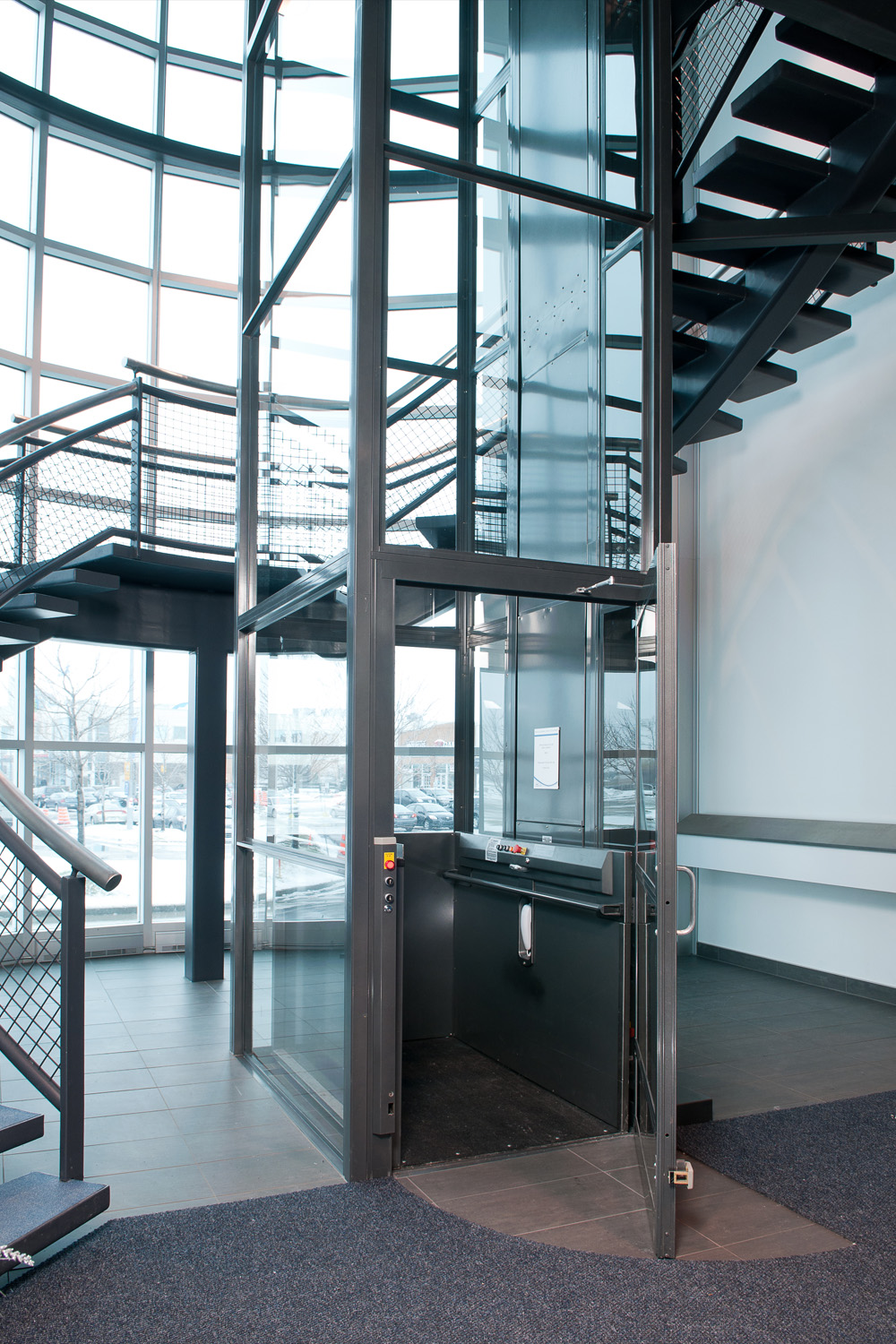 Glass Vertical Wheelchair Lift
Apex Ellite: The stunning wheelchair lift is designed to be a showpiece. Constructed of stainless steel and glass, this is a great combination of form and function. These are limited by code to 14 ft of vertical travel.
Meets ADA requirements.
Requires a 3" pit or ramp.
Capacity of 750 lbs
Standard cab size is 36"w x 54"d. Custom sizes up to 18 sq ft available
Travel speed is approx. 20 ft per min.
Travels up to 14 ft.
How It Works
More Products
[wpv-view name="view-for-pages-related-products-commercial"]