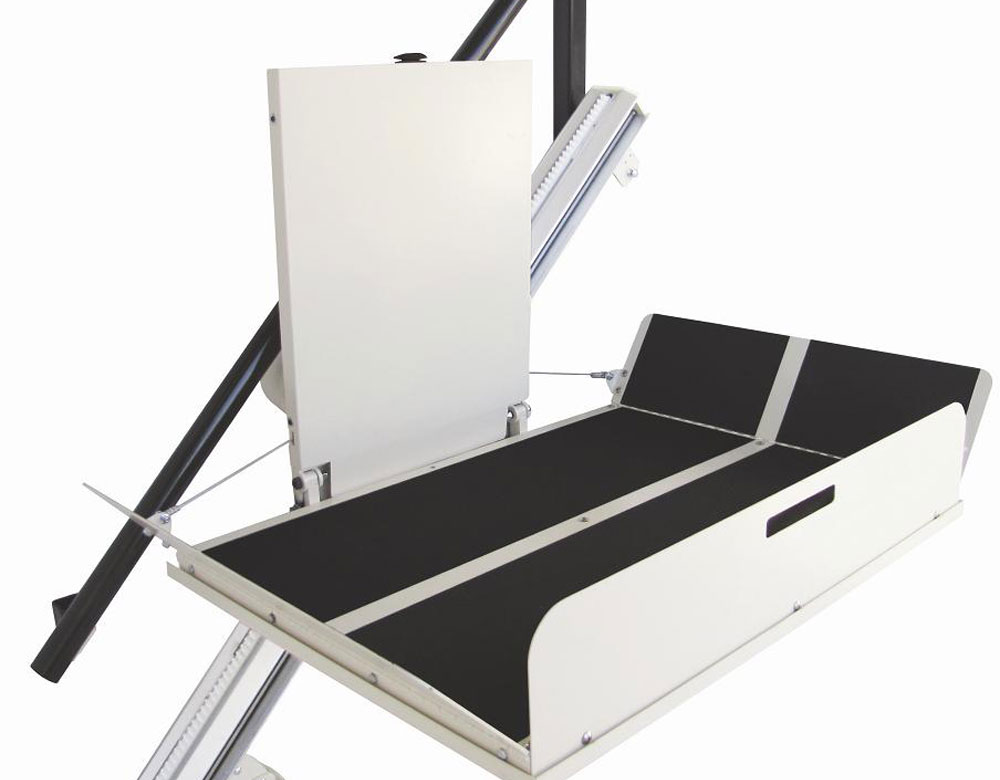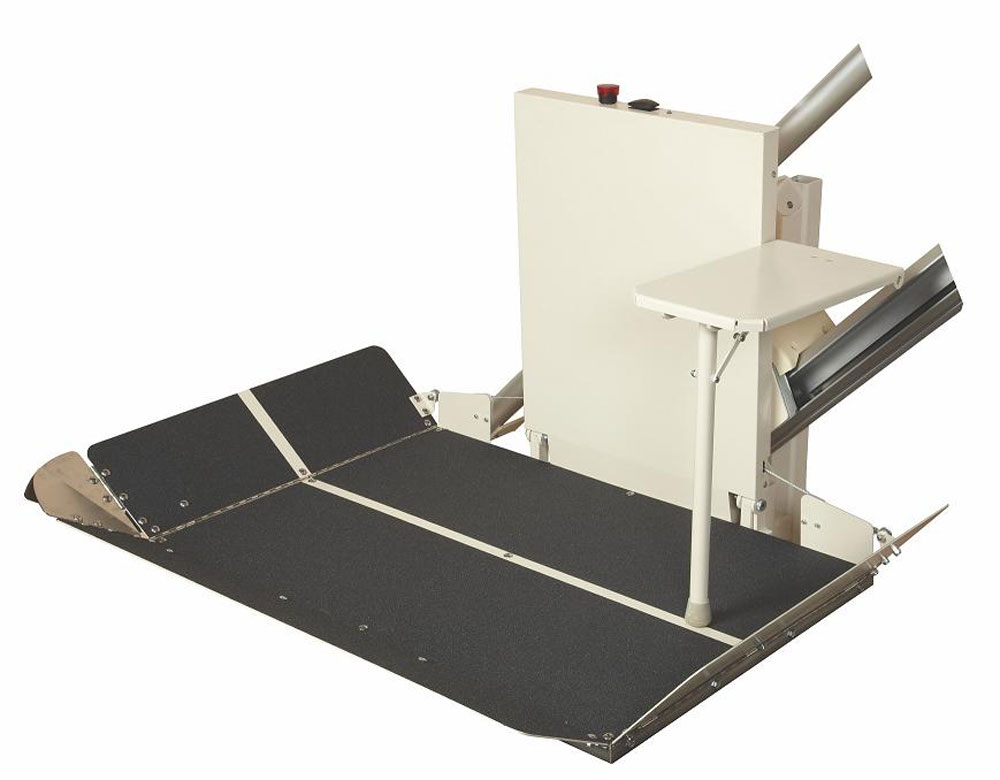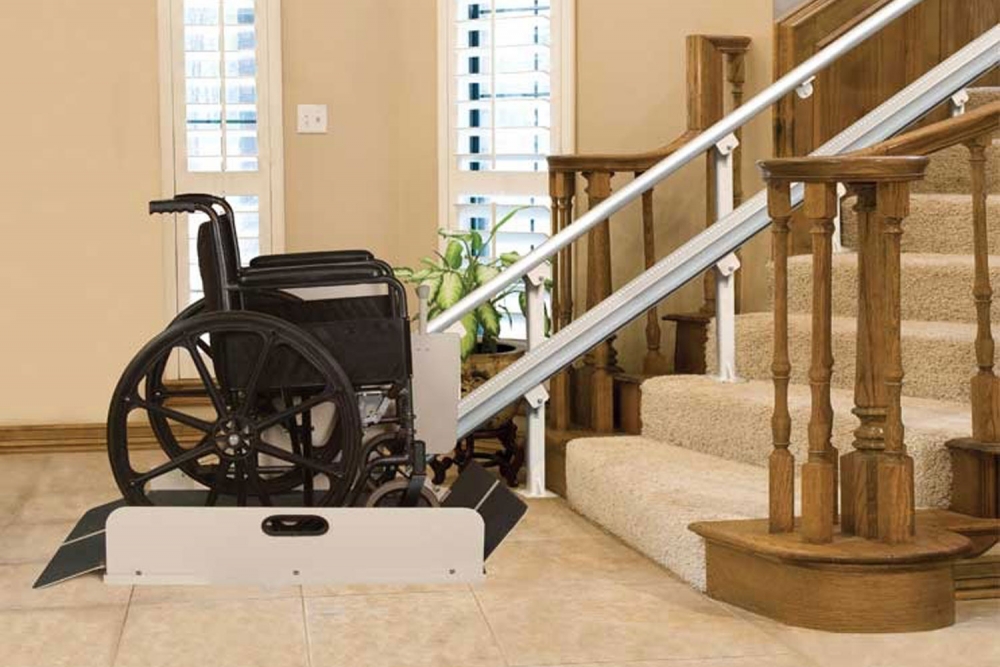 Inclined Wheelchair Lift
Inclined Platforms and Wheelchair Lifts
Indy Platform: Looking for an inclined platform lift that will transport a wheelchair up a set of stairs without much effort? If the answer is yes, consider a purchase of this Indy platform inclined wheelchair lift. This lift, a popular part of our extensive catalog of elevators and lifts for sale, is one of the most practical solutions for customers who need a quality inclined wheelchair lift. Purchase an Indy platform lift online today and enjoy all of the benefits that it offers!
These inclined platform lifts can carry a wheelchair up a straight set of stairs, which makes them the perfect solution for home use as well as for use in some small offices. This inclined platform lift attaches to the steps and to the wall with ease, so it can be installed without much effort and used almost immediately. The platform of these inclined wheelchair lifts can be folded out of the way when not in use. This means that it can be used in both high- and low-traffic areas without much difficulty.
The Indy platform wheelchair lift allows buyers to provide the ideal solution for those who use wheelchairs but must work or live in a setting with one or more staircases. It allows such individuals to mount stairs with ease, allowing them to maintain independence. Order these inclined wheelchair lifts with confidence, knowing that you are providing a great solution for many people.
When you buy from our selection of inclined platform lifts, you will get the best in customer service and pricing. Our knowledgeable customer service associates are available to answer your questions and to provide you with a custom quote. You can also order online. Either way, the lift will be delivered conveniently right to your door. Contact us today for more information on this lift and our many other elevator and lift products.
Features of the Indy platform lift:
Capacity of 500 pounds
Standard platform sizes are 25 or 27 inches wide by 36 inches deep
Travel speed is approximately 14 feet per minute
Travels up to 40 feet
Integrates well with a wide variety of construction, including new and existing buildings
Optimal solution for smaller spaces
Residential Elevators & Lifts
Elevator Servicing & Education
More Products
[wpv-view name="view-for-pages-related-products-residential"]