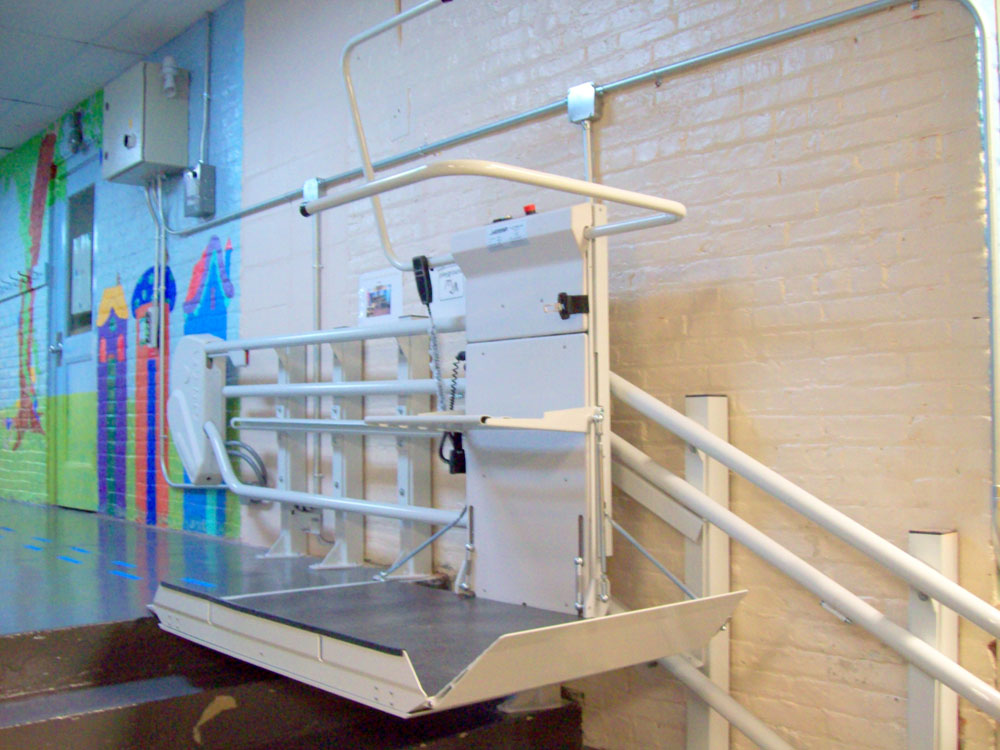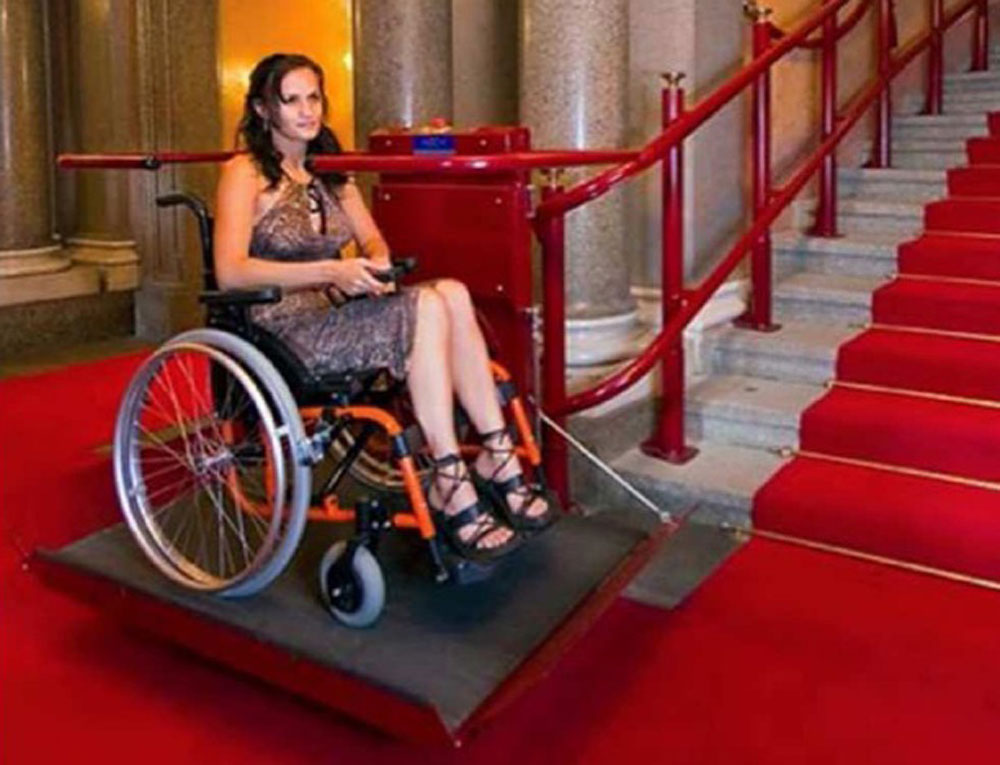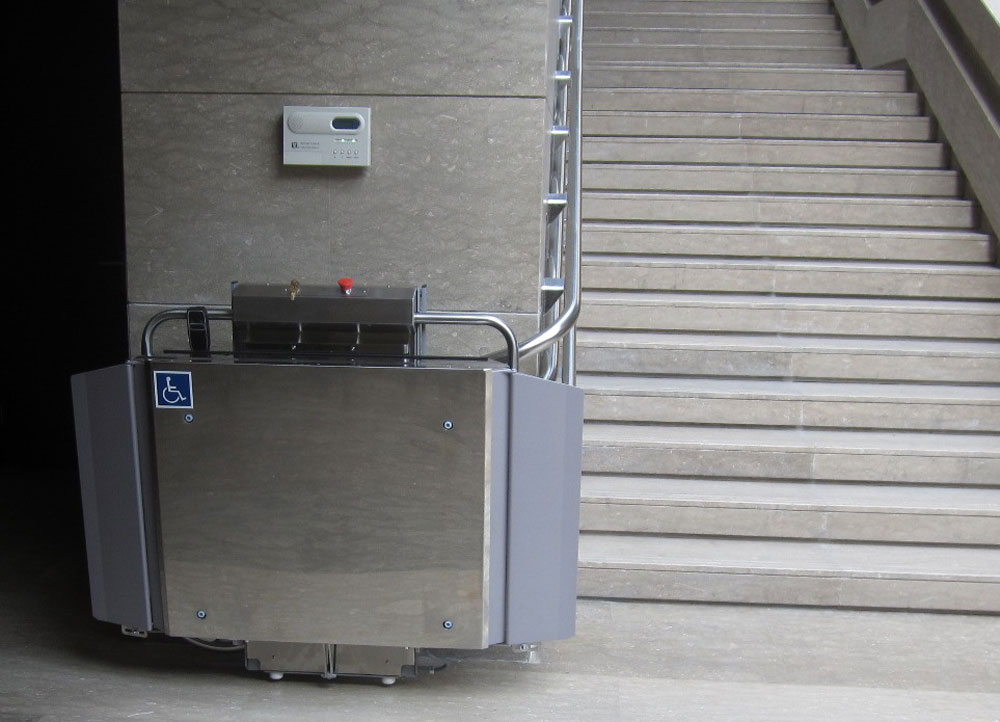 Inclined Wheelchair Lift – Curved
Omega: This lift will follow the contour of curved, fold-back, or 90 degree stairs. This can also wrap around a corner to park out of the way. The platform automatically folds out of the way when not in use.
Meets ADA requirements.
Capacity of 550 lbs
Standard platform size is 30"w x 49"d. Custom sizes available
Travel speed is approx. 12 ft per min.
Travels up to 164 ft.
Residential Elevators & Lifts
More Products
[wpv-view name="view-for-pages-related-products-commercial"]